I had a bag of dried chickpeas at home and wanted to find some kind of recipe to use them in. Of course with dried chickpeas you would be soaking them overnight before using them in this recipe.
Ingredients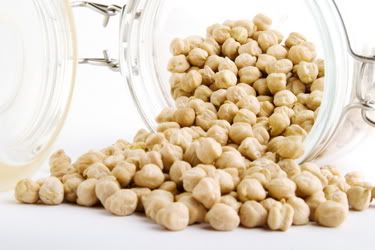 1 19 oz can chickpeas drained and mashed
2 cloves garlic
2 tbsp mayonnaise
2 tbsp mustard
2 green onions chopped
Salt and pepper
In a bowl, combine all ingredients together and mix well.
Used as a sandwich spread.