Fancy a sweet dressing? This will satisfy your sweet tooth while eating healthy.
Ingredients: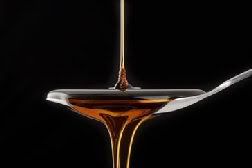 1/2 cup Maple syrup
1/3 cup white wine or apple cider vinegar
1/4 cup extra virgin olive oil
1 tbsp chopped parsley
1 clove minced garlic
1 tsp chopped thyme
1 tsp Dijon mustard
Whisk all of the ingredients in a bowl until smooth.
Can be kept up to 3 to 5 days in the refrigerator.