I felt like a meatball recipe today. What can I say?
Ingredients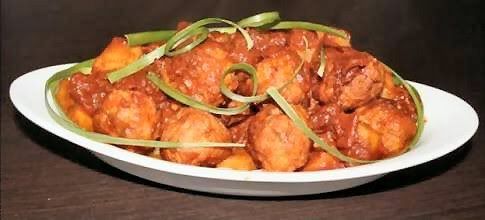 1 can 10oz cream of tomato soup
1 lb cooked ground beef
1 egg beaten
1 cup cooked rice
you can also use bread crumbs
¼ cup finely chopped onions
1 teaspoon salt
1 clove garlic
2 table spoons oil
½ soup can of water
1 teaspoon of mustard
Mix ½ cup of soup with the ground beef, rice, egg, onions and salt.
Make 16 meatballs and brown them in oil. When done add the meatballs with the soup mixture and add the remainder of the ingredients.
Cover and cook for approximately 20 minutes.