I felt like a little dessert today. This recipe was given to me after begging a friend at work. She had made this to.die.for shortbread for us. When she gave me the recipe, I was amazed at how something so tasty could be so simple.
Ingredients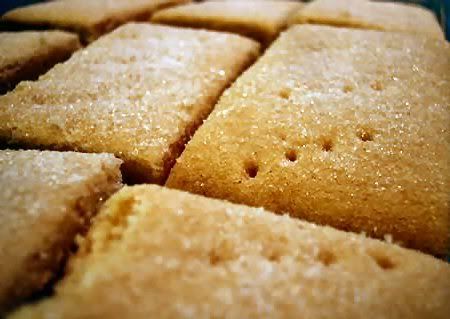 1 lb softened butter
1 cup white sugar
4 cups pastry flour
Cream butter and sugar. Gradually add flour. Mixture will be stiff. Put in a greased 9 x 13 pan & press down. Poke randomly with fork. Bake at 325F for 45 min to 1 hr
The top should be golden and not too brown. Remove from oven & sprinkle with sugar. Let sit for about 10 min then cut while still warm.
Let cool and enjoy.