I wanted something subtle but big for January, so I decided to come up with a whiteout calendar.
Stendig-like
for your screen. Enjoy.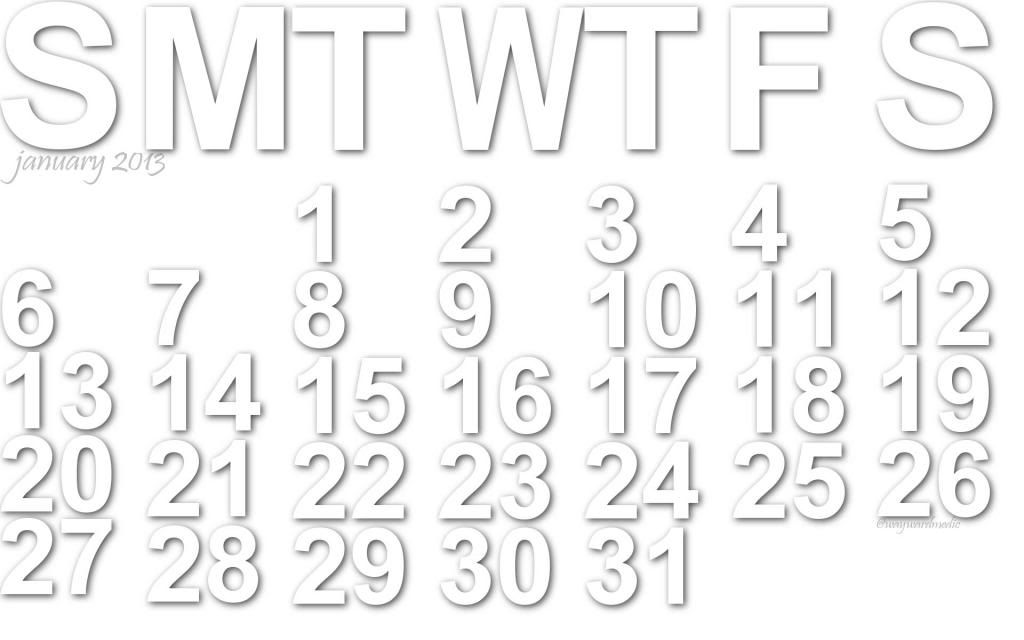 January 2013 Desktop Wallpaper Calendar
I've added a bonus wallpaper for you for the new year. For those of you who are playing
Ingress
, good for you. I am impatiently/jealously waiting for the app to come to IOS! So in the meantime I've created another subtle but dark wallpaper with that game in mind.